As a commercial range we strive to use the best, most suitable firearms, accessories and upgrades as possible, this means we spend a lot of our time testing and developing anything from ammo to optics. Most of what we test and try either does not work as we expected or is simply not good enough for us, we are a business after all and using something that is not right for the job is just not acceptable. However what this does mean is that when we find something that doesn't just work but works perfectly we tend to buy it and use it. For these suppliers we offer them a place on our Partner Program.
Our Partner Program is exactly as it sounds, we work together with suppliers who have created a product we are delighted to use and we extend that role to our promotion of that product in our media marketing. We don't do 'reviews' or tests, or advertising we simply buy and use these products as they are the best out there and share this with our followers, members and others.
There is no charge for this, we buy the product, we use it all we ask is some support for any additional marketing we do which includes all our social media promotion, print advertising and editorial and our rapidly expanding Youtube channel featuring the UK's only dedicated shooting channel dedicated to target shooting. Our current Partners include:
Aimpoint

Ever since John attended an Aimpoint training day organised by Edgar Brothers he was blown away by the quality and durability of the Aimpoint range. Having used red dots for some years John's main issue was the brightness and clarity of the dot and also durability as he'd broken several red dots in competition. Trying an Aimpoint Micro H2 model in competition we quickly decided to fit them to all of our club and Experience Event guns. They are extremely easy to use, have brightness settings well above what we have ever needed to use and cleaning is simply a case of chucking them in a bucket of soapy water. They are not cheap, as you'd expect from the quality but we are proud to use them and supply them. (link for shop to aimpoint) and video of the program where I zero an aimpoint.
BSA

We are new to air rifles, the range was designed and built for full bore firearms but a combination of members asking for a dedicated air rifle range and encouragement from Gunmart (one of our media partners) we spent some time researching the market. We were blown away by the quality and technology employed by all the air gun manufacturers but after a few days trying all the major brands there as only one we wanted to work with - BSA.
The reasons were simple, BSA are British, we like that but the most important was the sheer quality of the range, everything from the Defiant to the springer models is such high quality that its actually hard to miss sometimes.
As a result of our using the BSA guns we have purchased the entire range to use for rental and demonstration purposes, we only stock and sell BSA, no other air gun manufacturer - we don't see any need to. All of the guns are available to try on the range and of course we will keep one in stock here for sale should you not want to wait to get your hands on one. (BSA shop)
Edgar Brothers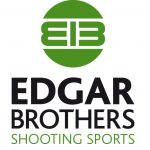 One of the UK's largest distributors of firearms and accessories its not hard to see what we decided to work with them. Edgar brothers supply our CZ and Savage Arms rifles in .22, .223 and .17 HMR calibres which are available for demo use before deciding to purchase.
Hawke

With so many optics suppliers out there its almost an impossible choice so whilst we still keep our options open we have partnered with Hawke for some of their practical style scopes. Lifetime warranty and excellent build construction are just two of the attributes we have noted at length.
Wildcat Moderators

Noise is a crucial aspect of our operation here, all full bore need to be moderated so its hardly surprising that we were keen to test and measure sound moderators if only to ensure we keep as quiet as possible. All it took was to listen to a few members shooting .308 and .243 rifles fitted with Wildcat Evolution and Predator moderators and we were convinced. All of our club, training and Experience Day rifles are fitted with Wildcat moderators.
Gunmart

Our main media partner through no small reason than the editor, Graham Allen, is one of the most experienced and knowledgeable people in the industry. Gunmart represent one of the most established shooting titles in the UK and cover every aspect of our sport.
Black Rifle


Black Rifle are one of the UK's dedicated Practical Rifle specialists, Pete offer a great service for the practical shooter based on the fact that he competes himself, Pete has been a great resource for all kinds of accessories for us so we have no hesitation with recommending him.