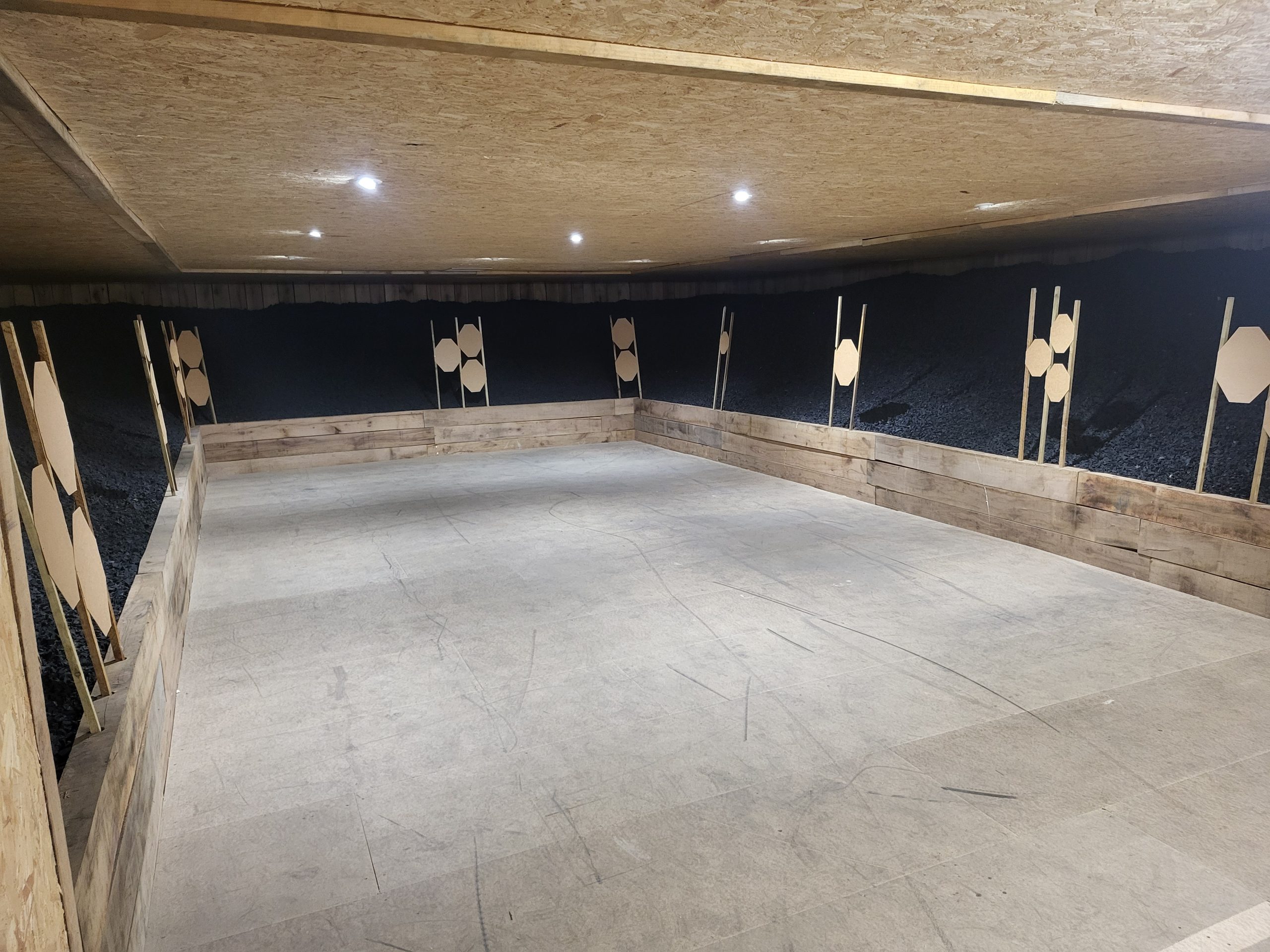 180 degree cone of fire with 6 shooting positions for directional fire at 10m. No calibre limit.  75cfm air extraction system, programmable lighting from full light to full blackout.
£550 per day (Saturday or Sunday) plus £5 per shooter attending. Includes a full time Silverstone Range Controlling Officer on range all day.
Hours of shooting, 10am to 5pm, range access from 9am.