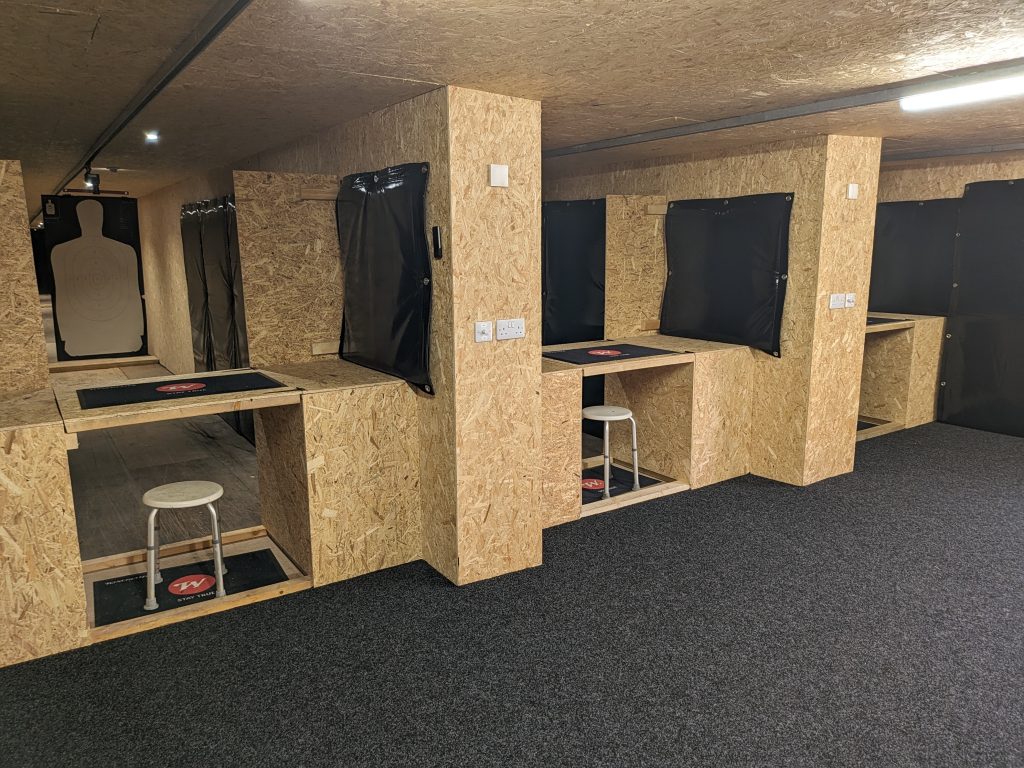 6 shooting positions in three separate bays. Remote control overhead retracting and turning target system allowing for infinite shooting distances from 5m to 25m. No calibre limit.  75cfm air extraction system, programmable lighting from full light to full blackout.
£650 per day (Saturday or Sunday) plus £5 per shooter attending. Includes a full time Silverstone Range Controlling Officer on range all day.
Hours of shooting, 10am to 5pm, range access from 9am.