A central aspect of our operation is the growth the sport of target shooting; to widen its promotion as a sport to a wider audience and demonstrate just how fun the sport can be. As part of that program we believe that safety should be the highest priority and the best way to maintain safety if for shooters to be well trained in the sport they follow. To this end we offer a variety of training courses to help guide and train shooters, new and old in our sport.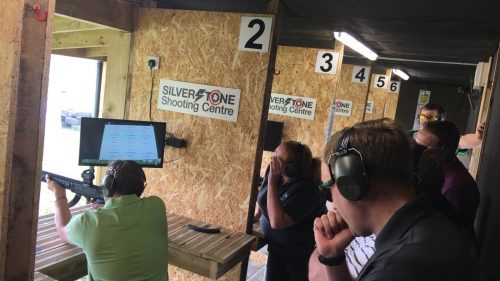 All of our instructors are fully NRA qualified, as RCO's (Range Conducting Officers), Club Instructors or a variety of other qualifications from most of the UK's shooting organisations. Safety is our number 1 priority but we also want to ensure that the sport of target shooting is fun, like all sports should be.
Probationary Training Course
Our Probationary Course is designed for the new shooter, either who has never even picked up a gun before, perhaps a clay shooters looking to expand into full bore or the occasional shooter wanting to take up the sport or apply for their own Firearms Licence. The course is an extensive, detailed course covering all aspects of safety, gun handing and control, range rules, firearms law and includes shooting a variety of firearms from 10m to 100m including .22 and .223 full bore.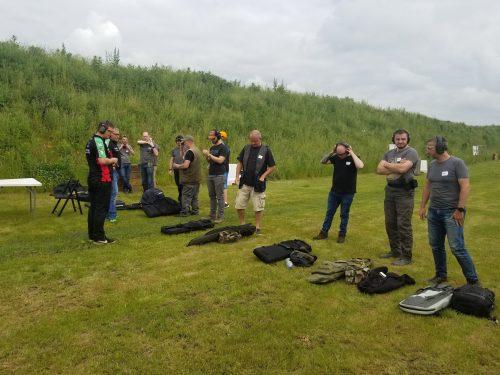 The course encompasses 2 hours of classroom work with a 90 minute examination as well as 4 hours on the range. The cost includes all firearms use, ammo and safety equipment as well as breakfast and lunch. It is important to remember that under the Firearms Act and the Home office guidelines which detail its use a central part of our role is the proper control of firearms access. This means that our job is not simply to train but also to guide, educate and to some extent police access to firearms to ensure that not only are people trained in competency but also the very idea of using a firearm for sporting use. In practical terms this means that we need to get to know you as a person, that you are the sort of person that should have a firearm.
Upon passing the course you enter the compulsory probationary period for shooting of 6 months. Over the next 6 months we continue to offer guidance and training (there is no limit to the number of days or time) during which you are encouraged to try different kinds of shooting to see what you enjoy the most. Previous members of another Home Office approved Club benefit from a shorter probationary period of 3 months.
Courses are one to one or a maximum of one to three - no large class groups - dedicated training.
Introduction To Practical Shooting
Practical shooting (dynamic style shooting with movement and shooting combined) is a central theme to Silverstone Shooting Centre so our Introduction to Practical Shooting is a popular course. Designed to introduce shooters to the sport of practical shooting we cover all aspects of the sport from firing positions, gun control, weak shoulder shooting, aperture shooting and range commands and full courses of fire you'd see at a competition.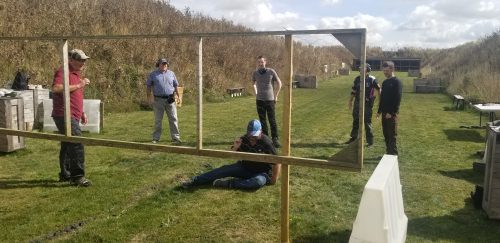 The course is designed to introduce and train the special skills required for dynamic shooting, moving and shooting different targets around the range with special reference to the extra skills needed to maintain the highest levels of safety concerning muzzle angle, trigger control and speed shooting.
For those wishing to compete in the World of practical shooting this course is an excellent basis to then take the official UKPSA Safety Course, this 2 day course extends the training given to allow those who pass the right to compete in all UKPSA practical shooting competitions.