Posted on
Hawke British Mini Rifle Championship 2021 Round 2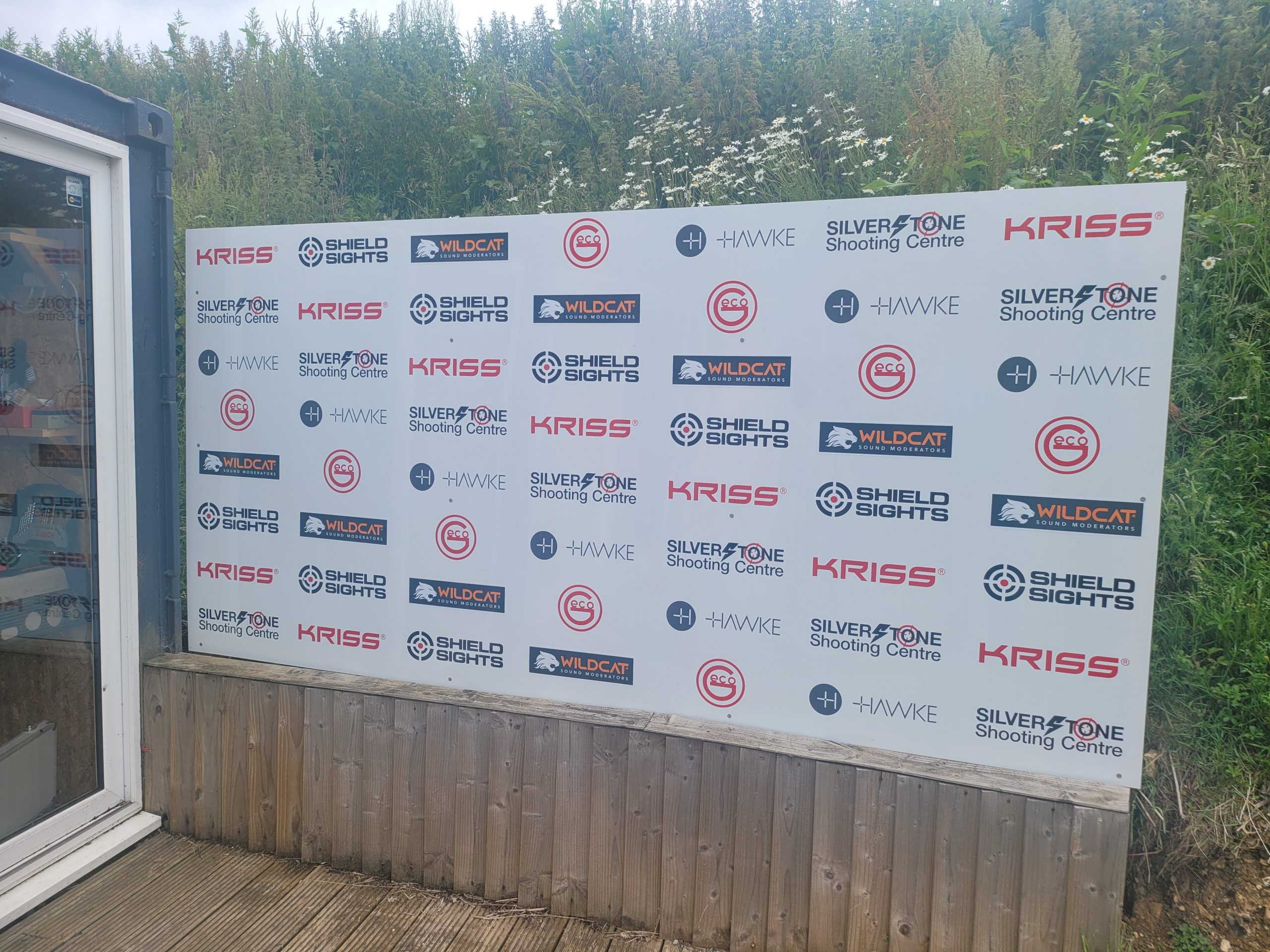 With round 1 being won by Ben Ducker in Open class, Dave Salmons in Senior and Paul Van Den Bosch in Super Senior all eyes were on round 2 to see how things will develop. With a lot of shooting going on now the season is fully open there were no more excuses for being rusty or out of practice. The new shooter category is taking shape too with Gary Capon taking the round 1 class win and our only lady entrant Maria Bartlett getting off to a winning start.
Round 2 wasnt quite so a rough affair in terms of weather but with heavy rain the day before conditions would be tricky underfoot.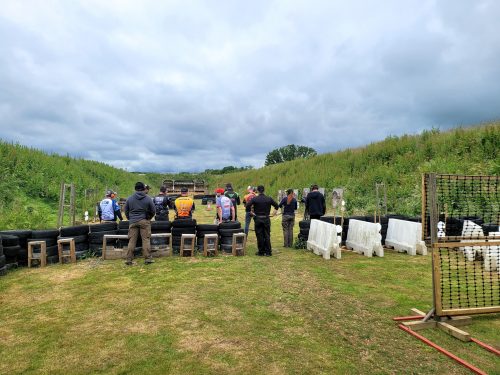 The stages were a reasonable mixed affair with some short tight stages with awkward shooting angles as well as a couple of wide open ones allowing the shooters to either trust their aim or use their legs.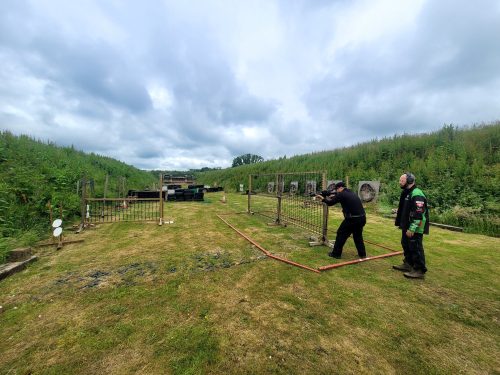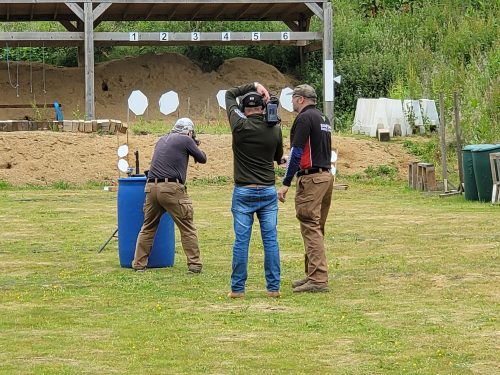 As usual the match was filmed for the Sky TV to be shown later in the year but the results were a win for Jim Starley in Open, Lee Hopgood in Senior, Paul Van Den Bosch in Super Senior and Maria Bartlett as top lady.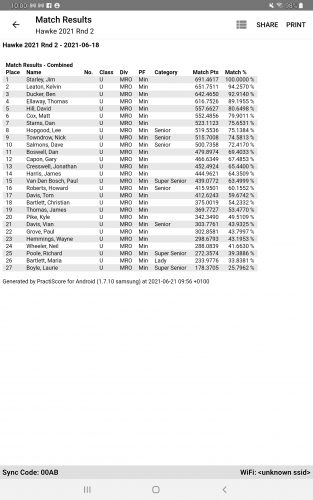 Full stage results.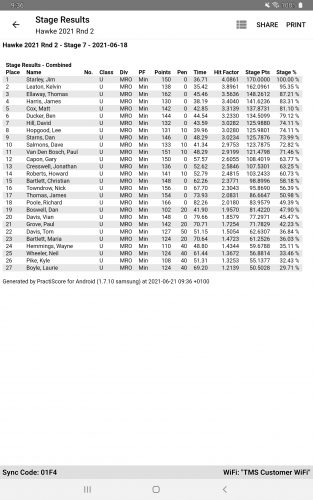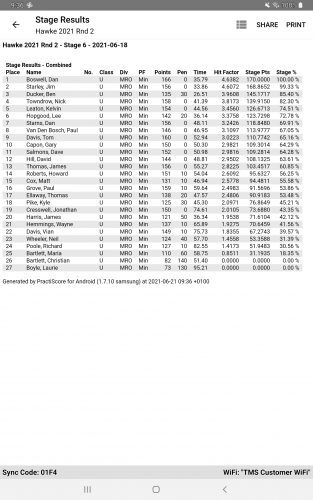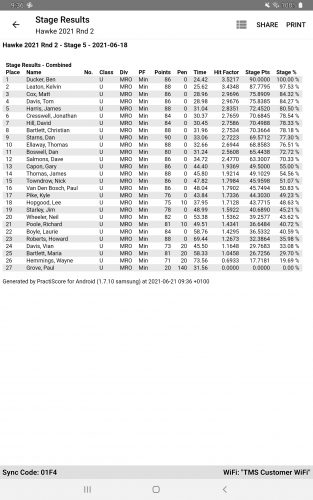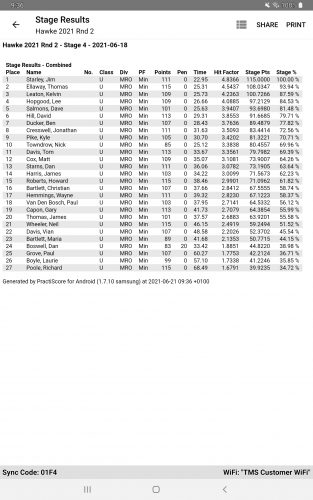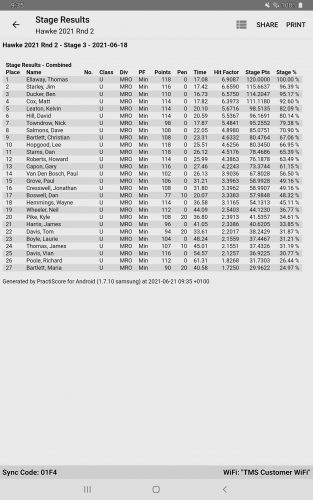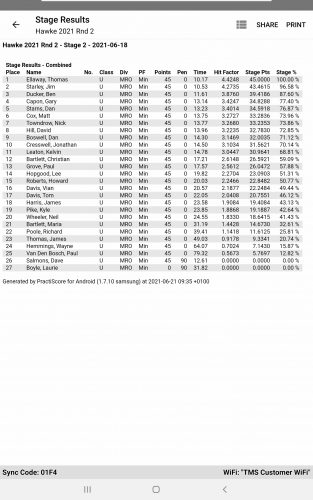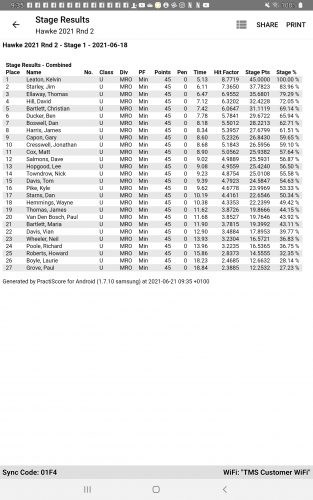 After two rounds shot the current leader board stands;
Open Class
Jim Starley 59
Ben Ducker 58
Tom Ellway 52
Senior Class
Dave Salmons 44
Lee Hopgood 43
Vian Davys 16
Super Senior
Paul Van Den Boche 33
Laurie Boyle 4
Lady
Maria Bartlett 6
Next round is in 2 weeks on July 3rd.