Posted on
Hawke British Mini Rifle Championship 2021 Round 3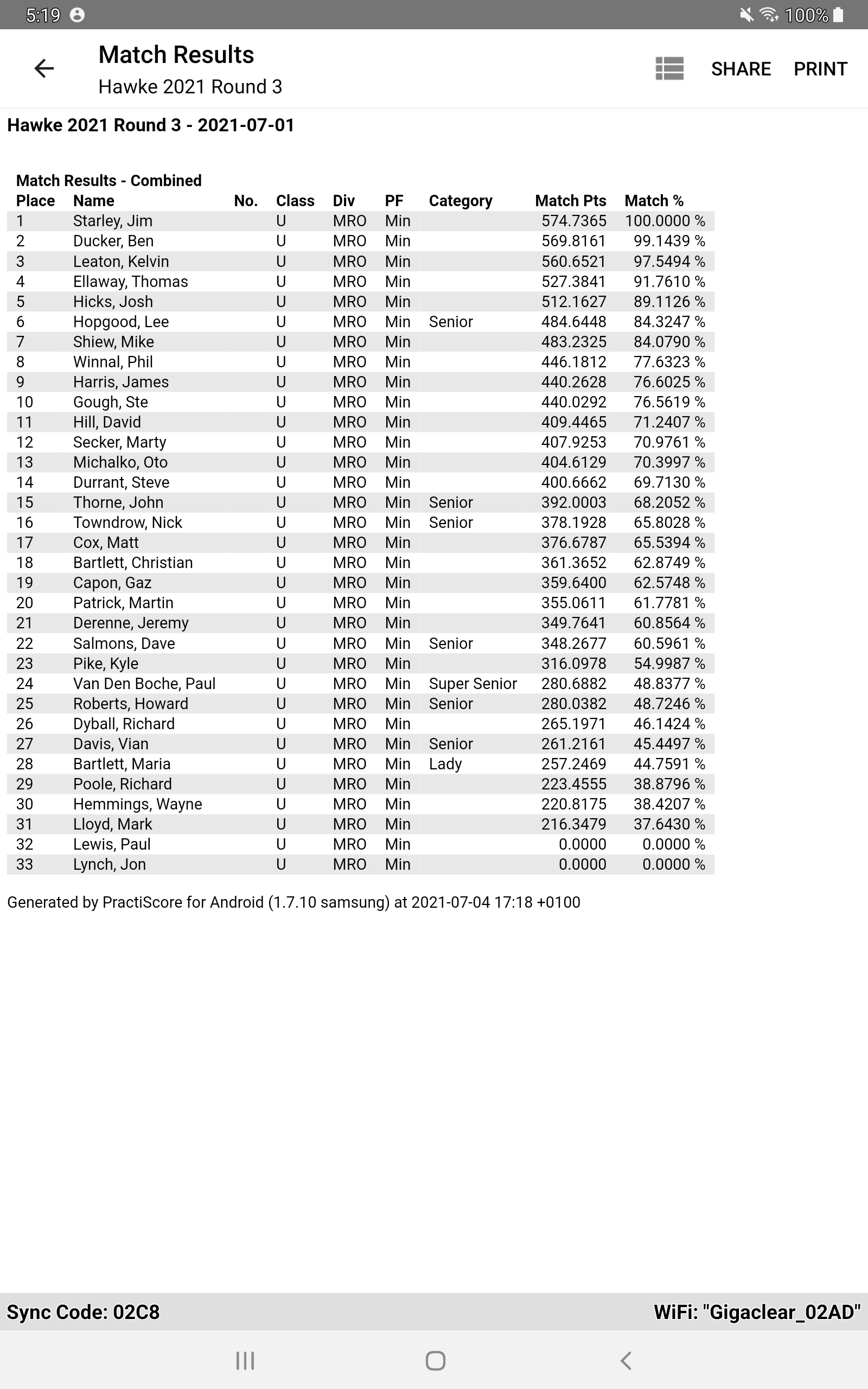 So, half way through the season and how are the competitors getting on?
Well after everyone had an easy time of round 2 we got a bit tougher with round 3, none of this running down range malarky – shooting at distance was required and its fair to say a lot weren't so comfortable.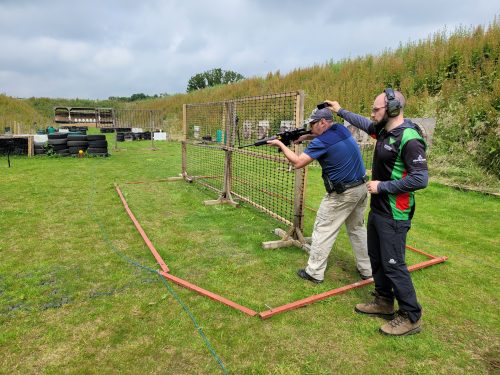 In the Senior category new shooter Lee Hopgood shot brilliantly to claim the class win and and 6th place overall and Paul Van Den Boche continues his seniority over Super Senior with another class win and 24th overall. Maria Bartlett continues to be our only lady class entrant so continues her winning ways and the new shooter class continues to expand and this round Gaz Capon too the win over Richard Dyball.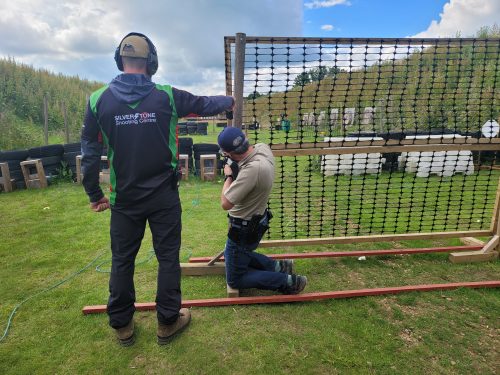 In the open class the cat and mouse game between Ben Ducker and Jim Starley continues, Jim taking the win over Ben this round with a similar battle between Kelvin Leaton and Tom Ellaway for 3rd and 4th.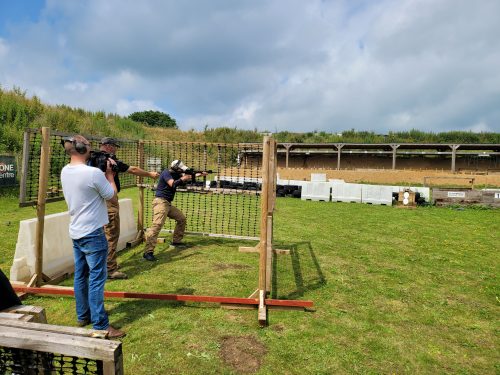 Whole round will be shown on SKY TV later in the year but for moment here are the full results;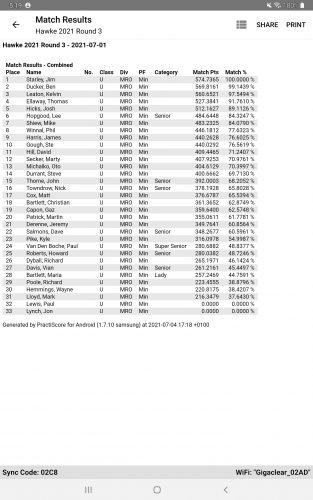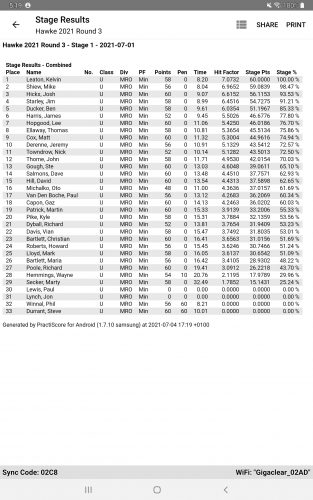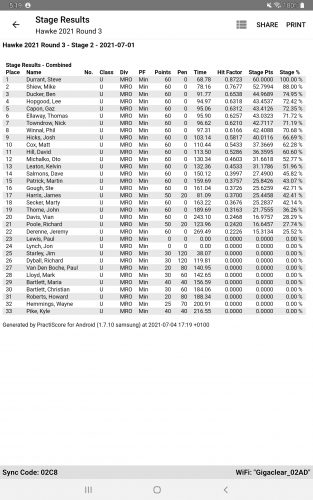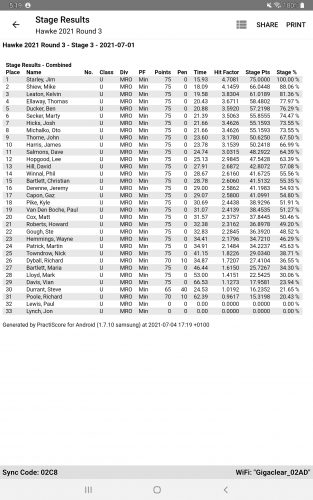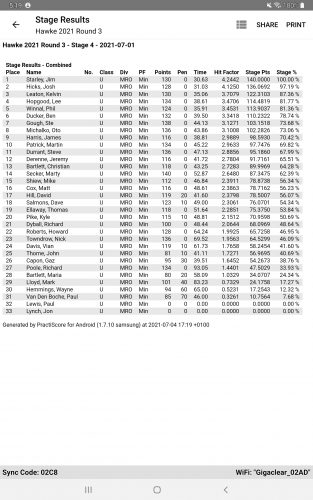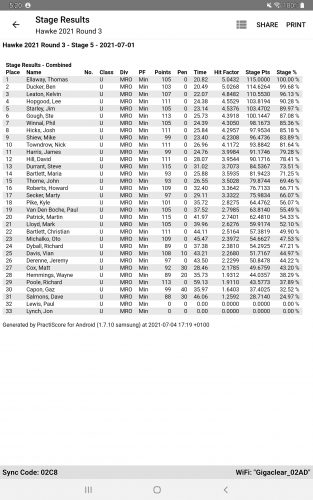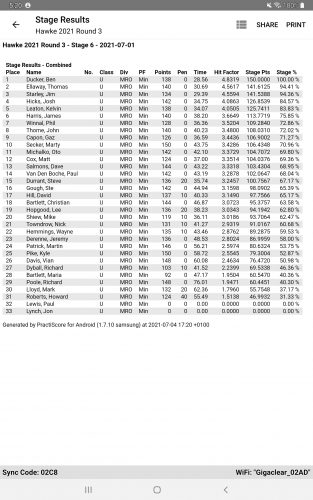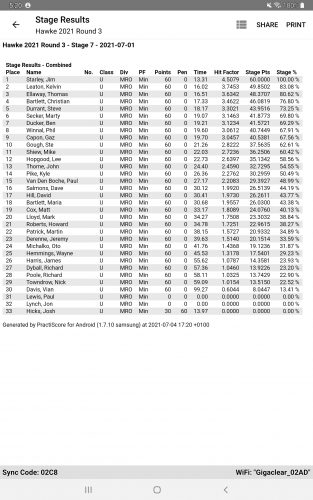 Overall results are three rounds are;
Open
Jim Starley 89 points
Ben Ducker 87 points
Kelvin Leaton 79 points
Tom Ellaway 79 points
James Harris 55 points
Senior
Lee Hopgood 68 points
Dave Salmons 54 points
Vian Davis 21 points
Super Senior 
Paul Van Den Boche 41 points
Laurie Boyle 4 points
Lady
Maria Bartlett 10 points