Posted on
IPSC Mini Rifle Winter League Round 2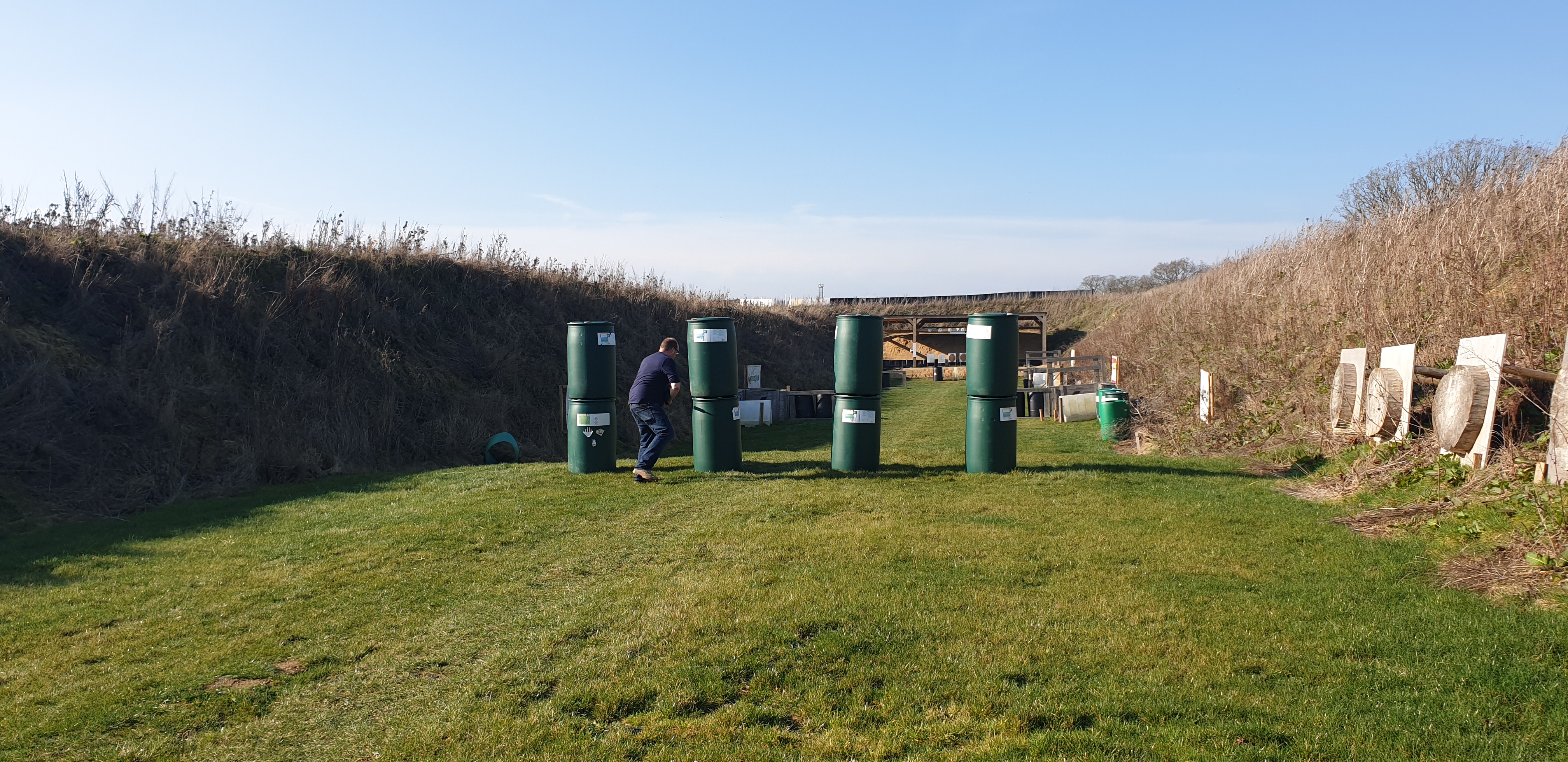 Round 2 of the IPSC Mini Rifle Winter league was a wet affair but we again welcomed a further 8 new shooters to their first Practical Mini Rifle competition, all of whom shot safely and thoroughly enjoyed the event.
First stage stage was a bit of a baptism of fire, 12 IPSC plates, prone shooting from 95m and after the usual comments of 'jeeeze, how far?' the stage was actually pretty straight forward with most people clearing all 12 with Andrew Hammond showing his military training (they shoot prone a lot!) clearing all 12 in under 24 seconds. I was next quickest with a leisurely 36 seconds and Andy Smith some 20 seconds later.
Stage 2 was a short stage, lots of barriers to shoot around and under and was won by Kelvin Leaton (winner of round 1 overall) with a time of 9.92 seconds from myself and Dave Salmons coming in second and third with 11.23 and 12.48 respectively.
Stage 3 was great fun for those there more used to traditional tight arcs of fire and shows how we can use the Silverstone ranges to great affect, with full 180 degree firing with targets from side to side with full movement in between. Kelvin showed his speed coming in to win with Andrew Hammond second and myself third.
Final stage was a tough one, 14 IPSC micro targets, so thats 28 rounds to score at distances from 5m to 35m – all shot whilst balancing on a narrow wooden block. Dave Salmon used his low centre of gravity to great effect and took the win with Andrew Hammond second and Kelvin Leaton third.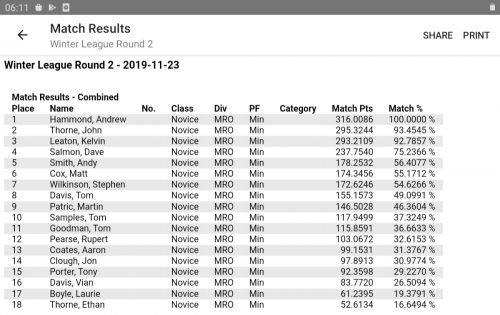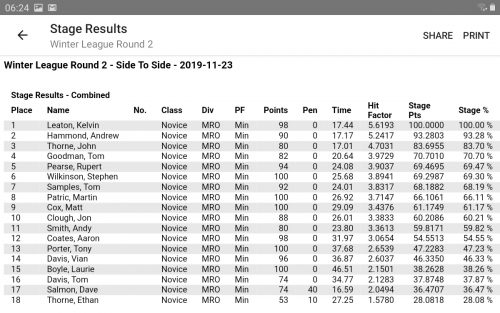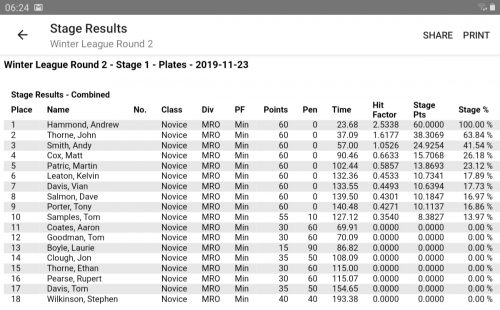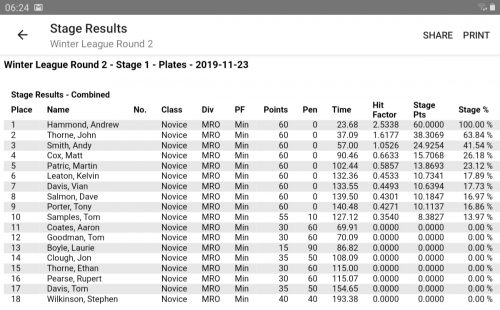 So after two rounds the league table looks like this
1st Andrew Hammond 21 points
2nd Kelvin Leaton 20 points
3rd John Thorne* 18 points
4th Dave Salmons 17 points
5th Matt Cox 11 points
6th Andy Smith 9 points
7th Pete Dennis 7 points
8th Matt Liddy 6 points
9th= Tom Samples 5 points
9th= Stephen Wilkinson 5 points
11th= Mr Smeggy 4 points
11th= Tom Davys 4 points
13th Martin Patric 3 points
14th= Laurie Boyle 2 points
14th= Tony Porter 2 points
16th= Harry Grewal 1 point
16th= Asif Ansari 1 point
16th= Tom Goodman 1 point
16th= Ethan Thorne 1 point
16th= Vian Davys 1 point
16th= Jon Clough 1 point
16th= Rupert Pearse 1 point
16th= Aaron Coates 1 point
23 competitors total
*ineligible for final placing
As usual the range crew all shot at the end of the day which now that Winter really is here meant we all shot the stages in the dark which wasnt really very easy but quite good fun at the same time. All the stages are here (you'll see what I mean by dark!)
Next winter league round is December 21st, just ahead of Christmas and with 4 of the rounds to count you still have time to enter and compete for the top prizes and not worry about dropped rounds. Scores are based on 10 for a win down to 1 point for 10th and every shooter getting a point for competing and not being DQ'd.
To enter click HERE and make sure you put in the notes whether you want to shoot at 10am or 2pm.