Posted on
NRA LBP Match August 2023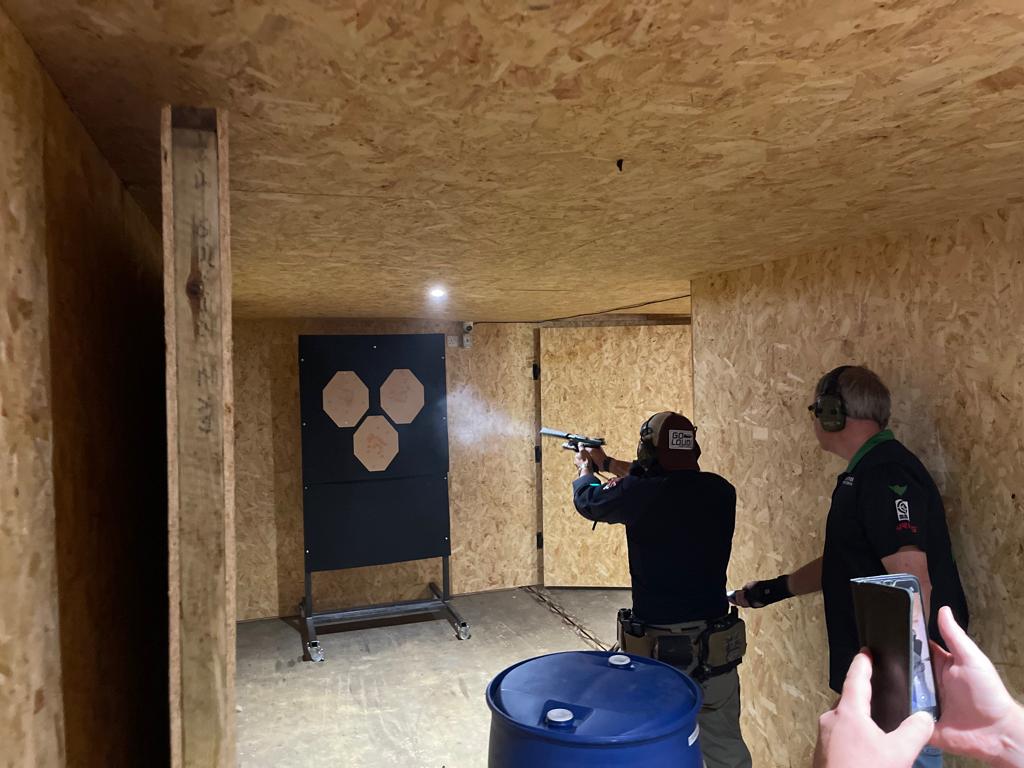 Well, its been a while since our last competition as we said we would be taking a hiatus whilst we built the new ranges but delighted to say the first competition using the new ranges went pretty well. Only 13 competitors helped ease us back into the swing of things but their loyalty was recognised with a 12 stage match (most NRA matches are 8-10 stages max).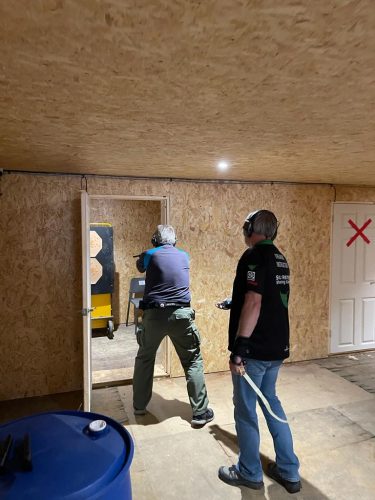 We decided to use the two skills houses, the 10m and the 50m ranges for the match and kept the courses of fire simple in that it was a radical change from the norm with multiple doors and rooms, low light and pitch black stages we figured we'd be gentle for a first comp back and the result was a lot of smiling faces and positive comments, much appreciated. Stages ranged from 10 target speed shoots to 30+ round multiple rooms in differing lights so we tried to make it fun.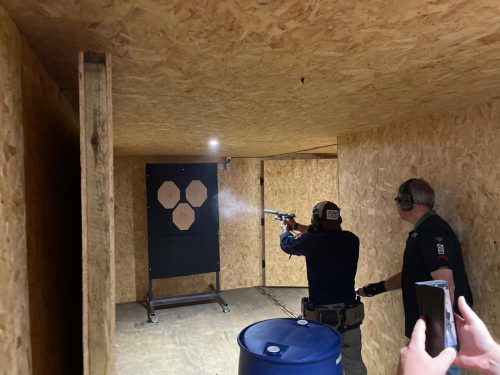 For Rupert and I it was the first time RO'ing an LBP match and to be honest it was pretty straight forward and certainly no harder than a mini rifle match and muzzle and trigger discipline was good all day. We did screw up the stats though by calling it an mini rifle match in Practiscore so lesson learnt there, thanks to James Harris for sorting that little snafu.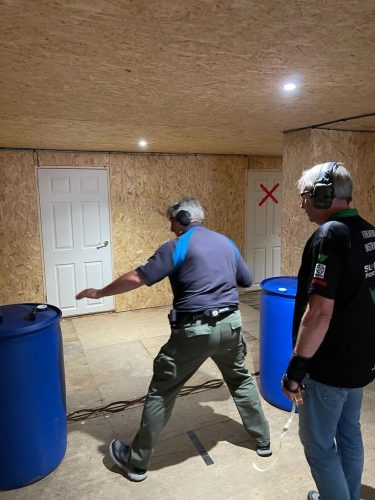 Clear winner on the day was Tim Gardener but the battle for 2nd, 3rd and 4th was a close run thing between Stuart Tennant, Paul Nicol and Rob Lawson with them finishing in that order.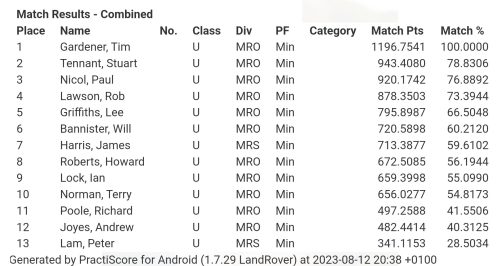 What was interesting for me was that still the LBP platform (all of them from what I saw) suffers from functioning issues, nearly every shooter had a stage where their gun messed them about so made me think get one working well and you'd do well regardless how bad you shot! Still room for improvement there I feel.
Overall was a great day, a great vibe and we were swelled by the positive comments from everyone about the ranges themselves and the competition which does make it feel all the more worthwhile, thank you.
Next comp is the NRA Minirifle one in October, will certainly open some eyes and some minds we think.