Posted on
NRA Practical Mini Rifle League 2022 Ham and Petersham Pistol and Rifle Club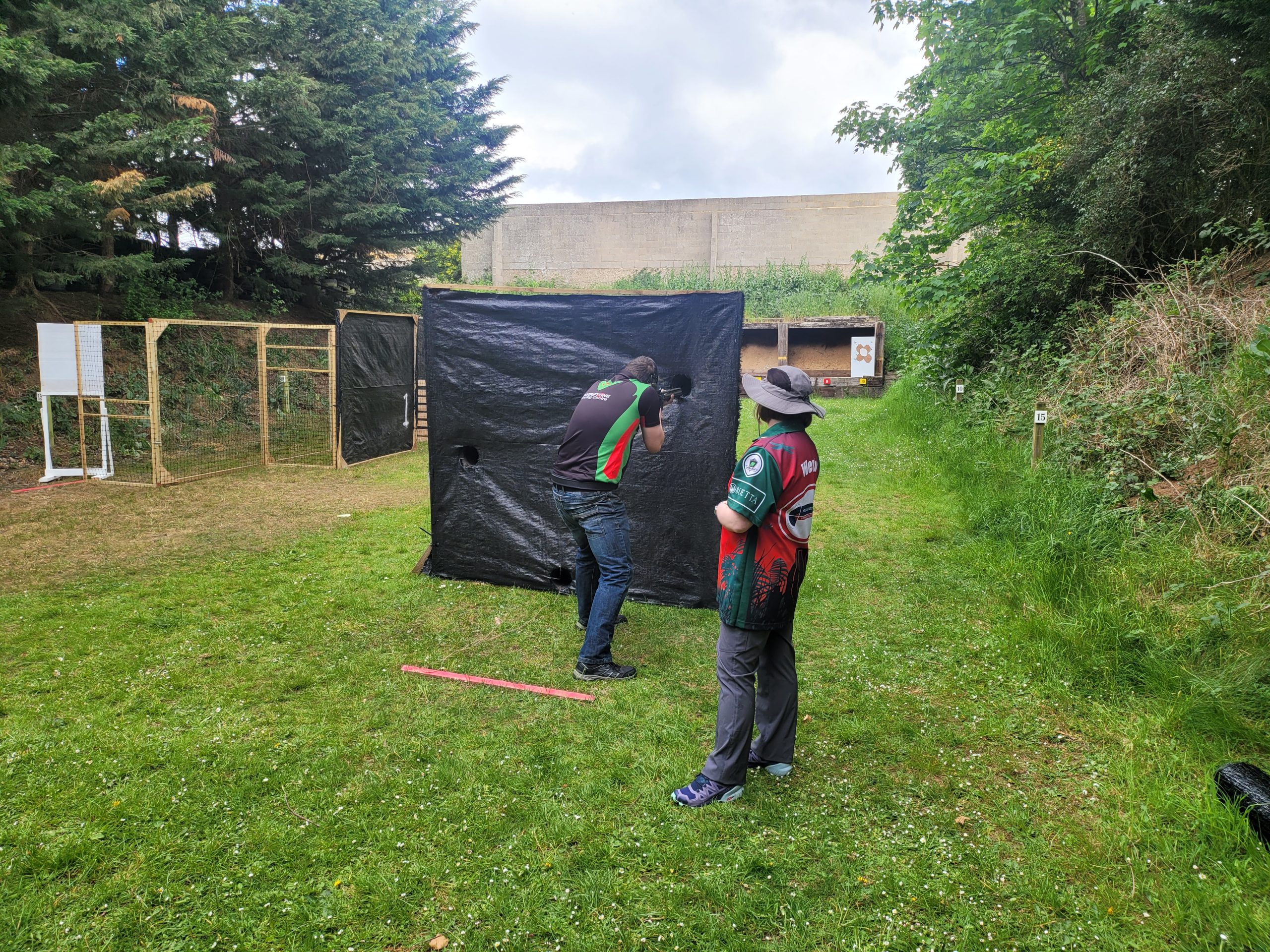 It was the first time for us to shoot at the Ham and Petersham Pistol and Rifle Club and its a great facility. Snuggled in between £2m houses and sports fields its an odd place to shoot as befits its long history as a shooting club that predates all the development around it and the members were all welcoming and great to shoot with.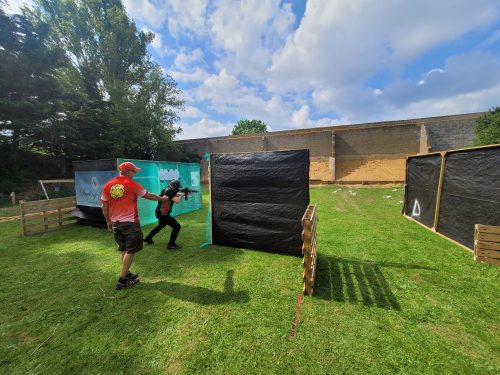 We had a depleted team this round with one Tom missing as he was moving house (seems a thin excuse to us really) and we had some other changes with Rupert trying out his new Kriss DMK rifle and both he and Tom trying the new Kriss DMK 25 round magazines. I was using my usual Kriss Vector, all of us shooting Geco semi auto .22 ammo.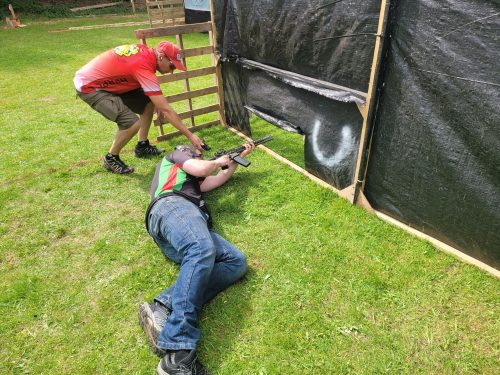 All in all it was a pretty good match for us. All three of us came in the top 10, but I dropped to third in senior due to a disastrous run on the highest scoring stage (seems to be my forte sadly) where I had my only jam but in the panic that created I failed to shoot two targets entirely!
Other than that it was pretty good, a couple of stage 2nd places and a stage win, the first for a Kriss Vector (or second, cant remember) either way its good news.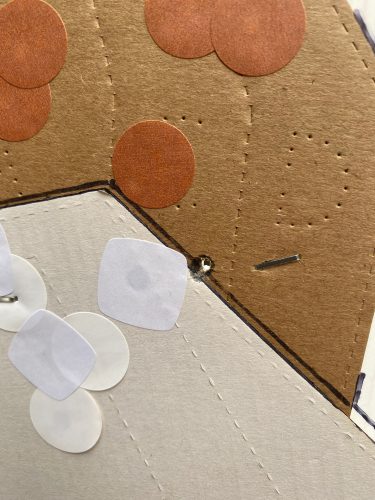 We had a few issues with the new mags, whilst its not really a great idea to use a brand new mag (ie never been shot) right into a competition it did show us that the Kriss 25 round mags need s bit of wearing in as after a couple of runs they were faultless, lesson learnt I guess.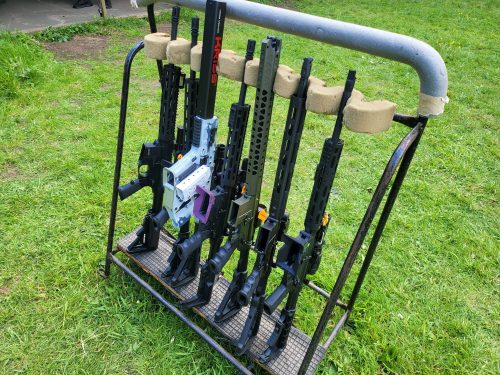 Great club, really fun stages and overall not a bad team performance, probably helped that we werent all hung over for this one – might be something in that we need to learn……….nah 🙂
All of the stages are on our Youtube Channel (hit subscribe to get updates on these as we release new stages and content all the time).  Full results below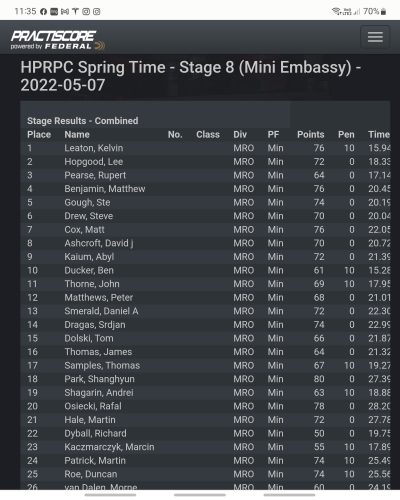 +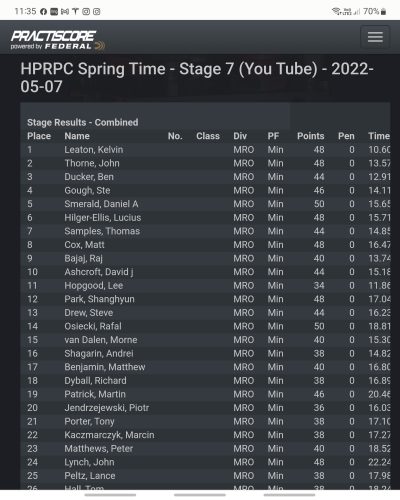 +