Posted on
Round 2 of the UKPSA Championship – Worcester Norton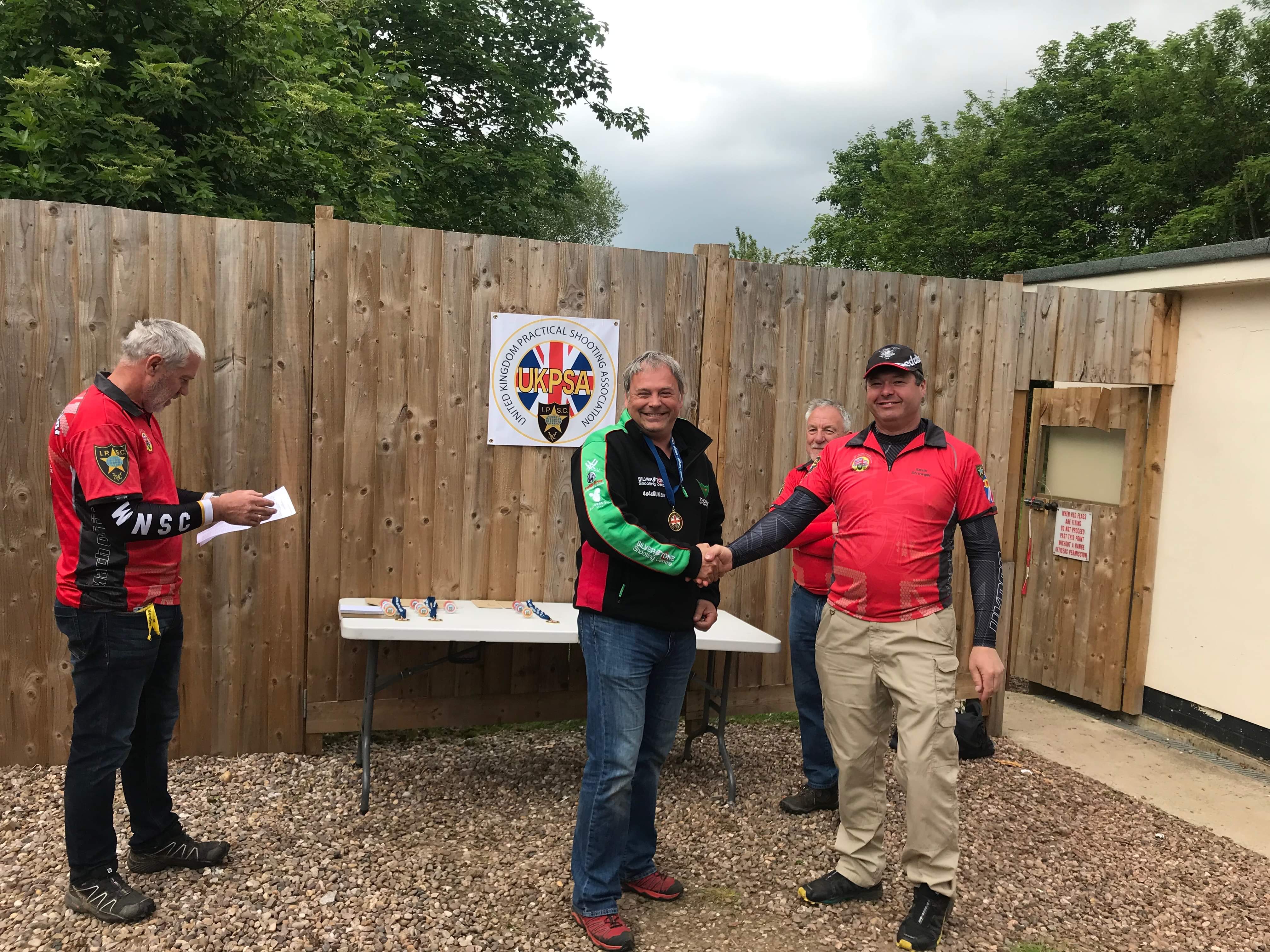 Round 2 of the UKPSA Practical Mini Rifle Championship went pretty well I feel, came away with a Senior Class Win and 7th overall which considering the abject failure from round 1 at Crocketford (which was so bad I couldnt face doing a report!)  it was more than I was expecting.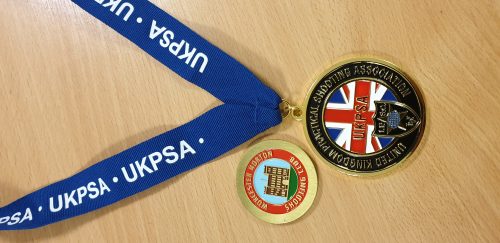 Round 1 really was that bad, I zero'd the first stage by not paying attention to the course of fire (rested my hands on a barrier which was outside the start area) and then compounded that by letting that mistake screw my head up and proceeded to mess up the rest of the competition by rushing my shots, which, combined with a gun zero issue I hadnt realised which threw my Aimpoint red dot sight off by 12" at 10m meant I came 14th over all so I came home feeling utter garbage.
They say you learn by your mistakes so I decided to try out some different practice techniques and pretty much go back to basics and to help that I decided to video my training. Over the few chances I got to train (I can only train when the range is empty and thats rare now) I saw that I really wasnt setting myself properly before setting off the first round, I was too keen to get the gun fired rather than getting the aim right and as a result my scores plummeted so I decided to just start again for this year and pretend round 1 never happened 🙂
Round 2 was at Worcester Norton, a really excellent club and what they lack in terms of absolute distance (longest course of fire was 25m) they really work hard to make it challenging and fun. I made a few changes to my Smith and Wesson 15.22 by changing my 2" scope mount for my Vortex PST scope to a 3" offset which allowed me to move the Aimpoint Micro H2 from the hand guard to the upper and re-zeroed the Vortex to 25m down from my usual 100m (I forget that we are really the only practical shooting range to shoot at such distances).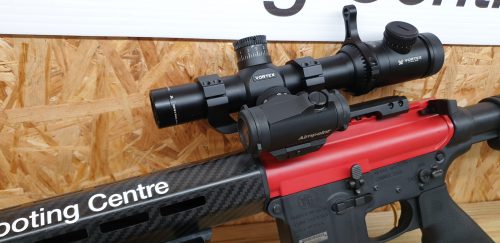 Over the 8 stages I really concentrated on getting myself settled before I shot, it slowed me down of course but whats the point being quick if you miss and the result seems to reflect that. One stage I scored two misses which certainly dropped me overall which was disappointing but it more more of a lack of checking my zero on the scope than a rushed shot type issue, disappointing though all the same.
I also decided to video all the stages with the new camera I am trialing - the Tactacam. I've pretty much tried all the action cameras out there over the years both for racing and shooting and the main issue with using them on guns is that they get in the way or weigh to much to throw the gun balance out. The Tactacam was both light and I was able to fit it back nearer the action but still get a good angle on the shooting but the best thing is that it can show the red dot on the screen to show your point of aim. I still trying different settings and mounts but if it works well we might start selling them here. Here are a few of the stages I filmed:
Thanks must go to the Worcester Norton team, they run a great competition and have a great club.
We will continue to play with the Tactacam and work out how to use it best but now looking forward to the next match.