Posted on
Silverstone Shooting Centre Teams up with Blackrifle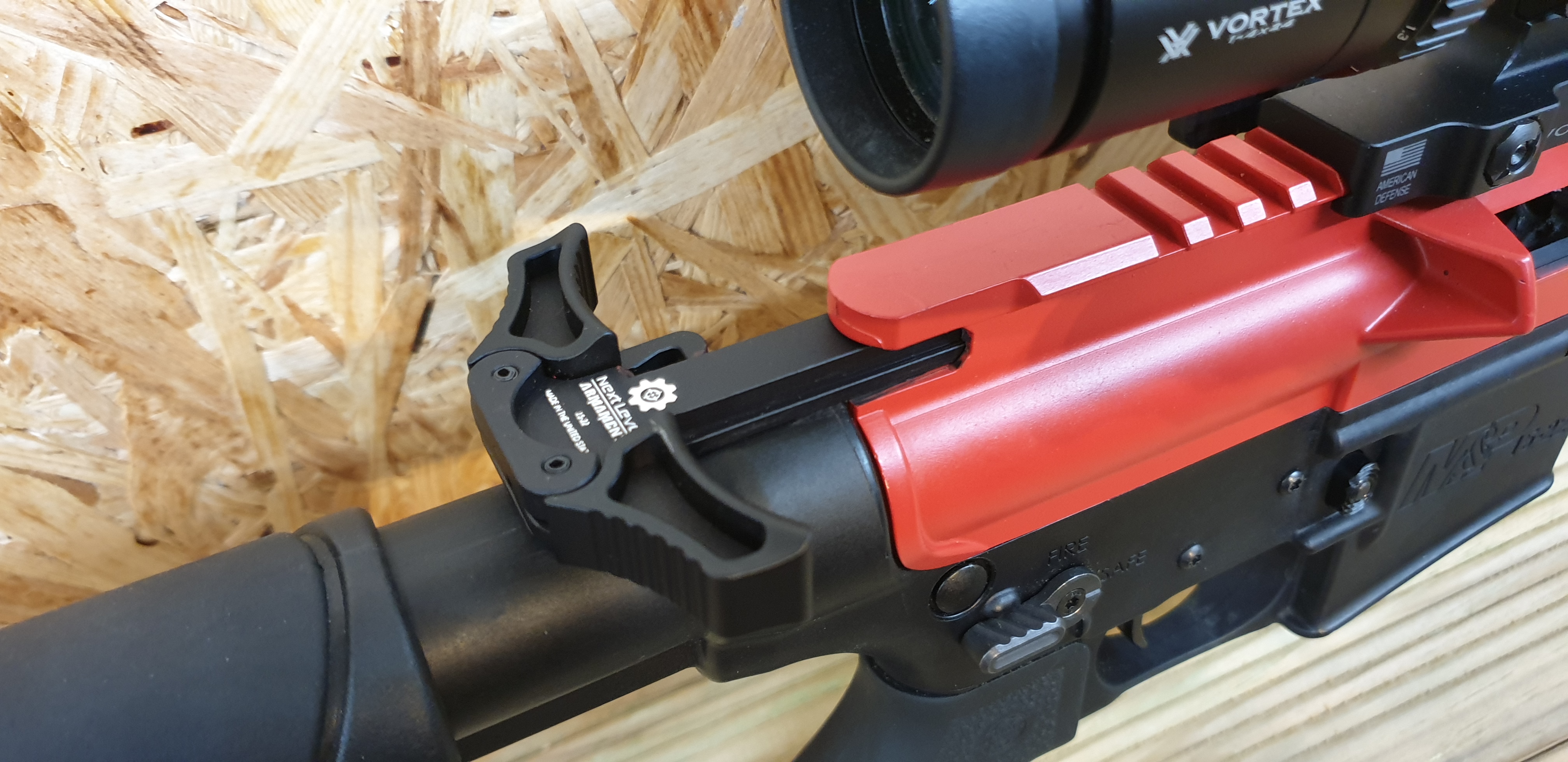 We are delighted to announce the creation of a new partnership between Silverstone Shooting Centre and Black Rifle for the creation, development and sale of custom upgrades to the Smith and Wesson M&P15-22 rifle.
Milton Keynes based Black Rifle, a long established custom builder and manufacturer of parts for the M&P15-22 and its founder and owner Pete Denness have teamed up with John Thorne, owner of the Silverstone Shooting Centre to offer upgrades for owners of the most dominant rifle on the competition circuit - the Smith and Wesson M&P15-22.
Pete confirms
"The partnership makes perfect sense. Black Rifle has a great reputation for design and innovation in the mini-rifle / practical shooting scene.  Our focus on products for the M&P as a competition platform complements John's youtube training series and success in the NRA and UKPSA leagues.  We'll jointly develop new concepts into competition proven upgrades and make them available to the wider shooting community."
John continues
"Having long experience in the motorsport industry has taught me that the public see through 'sponsorship' deals where competitors get kit for free to promote them, our ethos is to work with partners to create and develop upgrades that work and only use those which are proven in competition, if something doesn't work; we won't promote or sell it, Pete is of the same mind"
The partnership allows the operation to make extended use of the Silverstone Shooting Centre's excellent range facilities for testing and development of new products dedicated for the practical shooter so owners can be confident that the products created and sold are tested and proven to be the best.
Future plans for the partnership include an expansion of the excellent range of carbon fibre hand guards as well as a wider group range of upgrade parts for the M&P15-22 but also the creation of the UK's first dedicated Practical Shooting team. Thorne explains;
"Most shooting teams are founded around a particular club, what we are planning is something a little different where the team will be based around a particular rifle, this will allow the selected team members to retain and expand on their own individual partnerships but also benefit from the support of a larger, national support structure with a view not only to compete in the UK but overseas including the IPSC Mini Rifle World Championships which we expect will be confirmed for 2020."
For further information please contact:
Pete Denness
Black Rifle
John Thorne
Silverstone Shooting Centre
info@silverstoneshootingcentre.co.uk
For details on upgrades and custom work see our site shop here:
https://www.silverstoneshootingcentre.co.uk/shop/accessories/sw-custom-parts/