Posted on
Winter League Round 1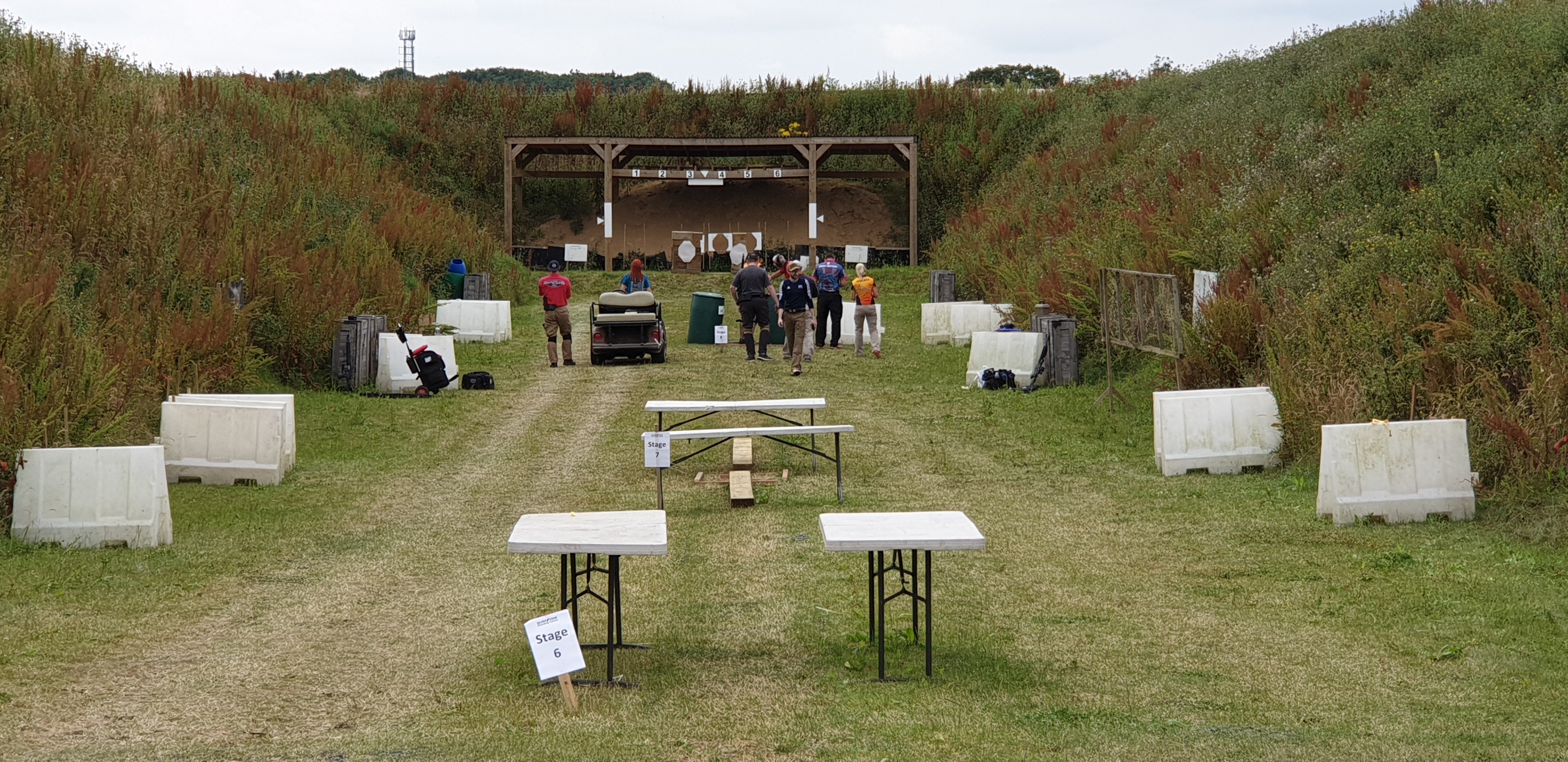 A great start to our Winter League Practical Mini Rifle series with round 1 having 14 shooters of which 4 were having their first competition, the rest being mainly the practical shooting team from NTSC so made for a great mix of shooters.
4 stages, ranging in distance from 1m to 90m with the morning group completing the comp in 2 hours and everyone seemed to like the format. All four stages are here:
Kelvin took the win for the day but new shooter Andrew Hammond took second in his first ever competition which was a great result, no doubt helped by his experience as a British Army Shooting team member! The other new shooters all did really well, safe and got their first comp out of the way, which is always stressful.
Tom Samples and I managed to rattle through the comp at the end of the day (4 stages each, 6 minutes – not the best way to shoot a comp!) but we got the video. Both of us had gun issues sadly, mine as it not been cleaned for 3000 rounds and Tom was using an Experience Day gun which had had 2000 rounds through it that day so not ideal.
Next round is November 23rd and we will change the formal a little and have a 10am start and a 2pm start with 12 shooters in each group, that will make it simpler to run and ideally give us more than 6 minutes to shoot ourselves! Full results below: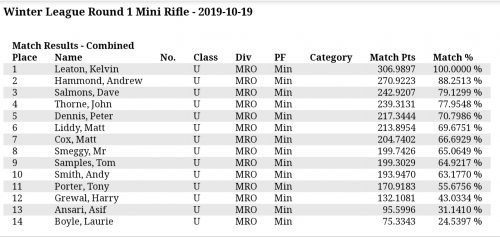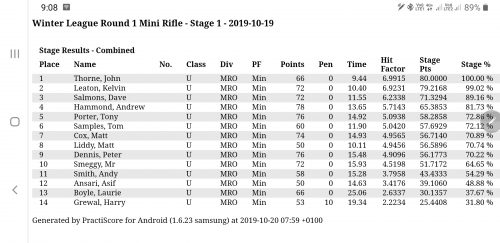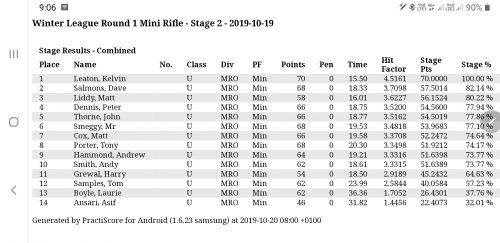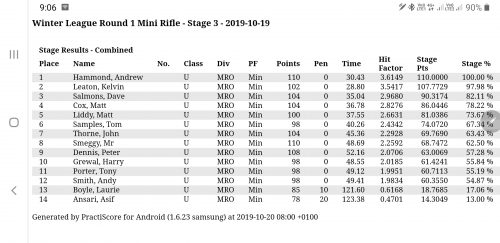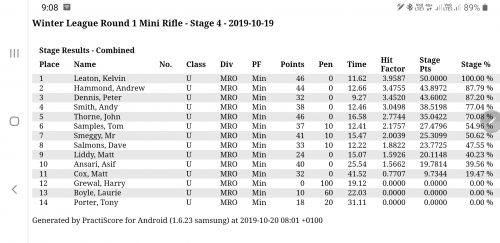 Current Rankings after Round 1
1. Kelvin Leaton 11 points
2. Andrew Hammond 10 points
3. Dave Salmons 9 points
4. John Thorne* 8 points
5. Peter Dennis 7 points
6. Matt Liddy 6 points
7. Matt Cox 5 points
8. Mr Smeggy 4 points
9. Tom Sampes 3 points
10. Andy Smith 2 points
11. Tony Porter 1 point
12. Harry Grewal 1 point
13. Asif Ansari 1 point
14. Laurie Boyle 1 point
Scores are based on 10 for a win down to 1 point for 10th and an extra point for attending. Top 4 scores to count from 6 rounds.
*JT scores indication only, non scoring for series.
To enter the next round on November 23rd click HERE