Posted on
Highland Outdoors NRL22 Round 3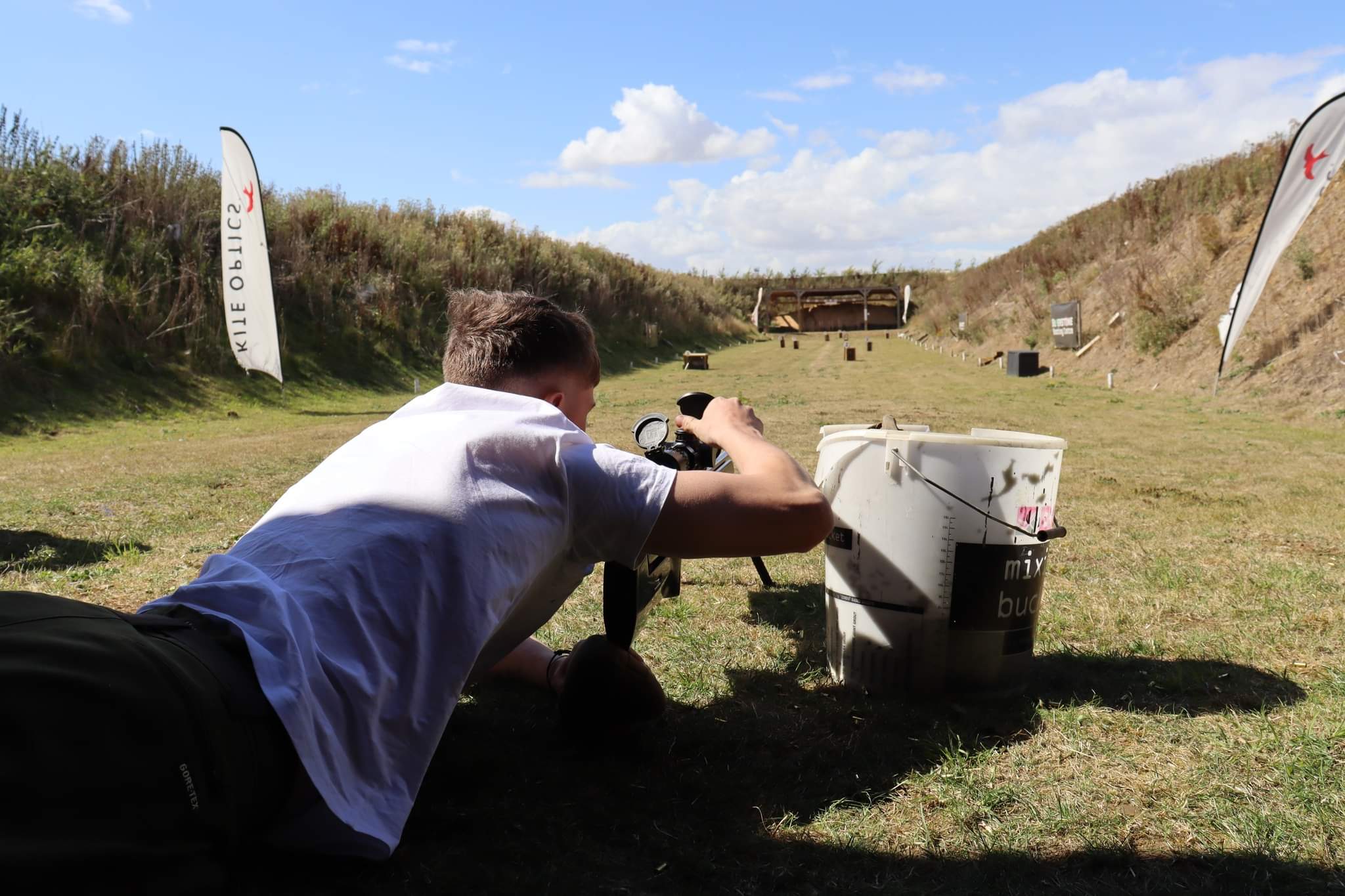 Round three of the Highland Outdoors NRL22 Precision .22 shooting championship saw the largest entry yet with 18 shooters vying for the best score of the day.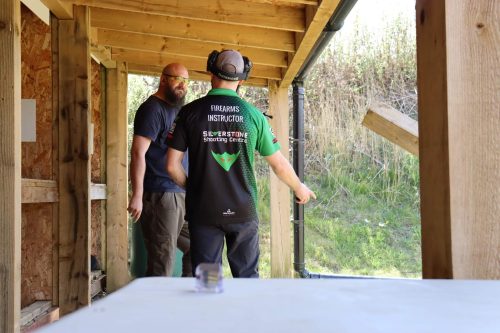 There were the usual 5 different courses of fire using a variety of props and barricades as we've come to expect providing a challenging series of stages.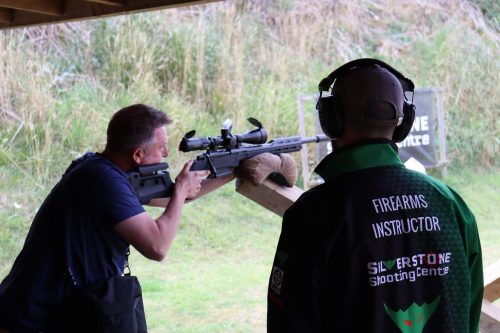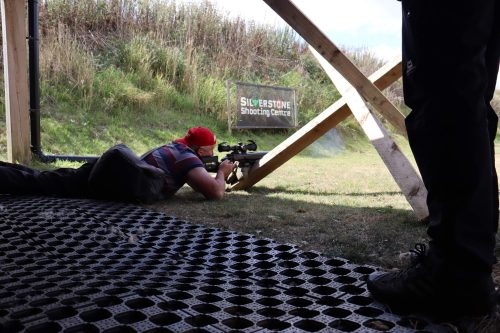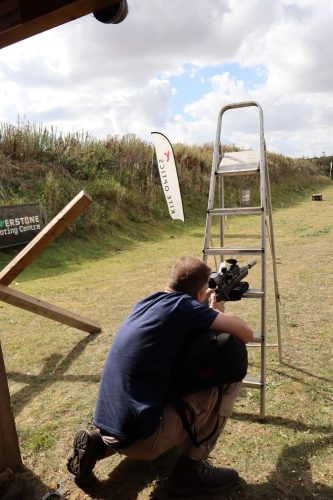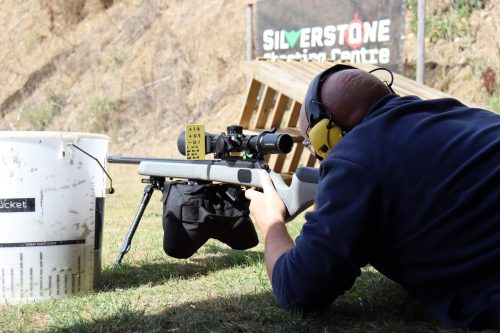 Sadly we had to say goodbye to our bucket, been with us for the last two seasons this competition proved too much for it so its been put to rest with full honours in the skip. Bye bye bucket, you served us well.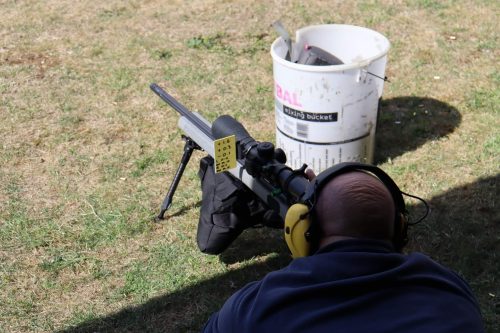 Winner on the day was Andre Mills with a top score of  closely followed by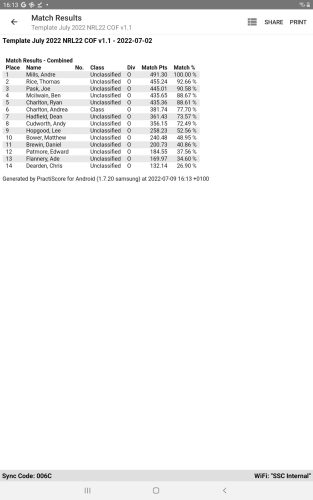 Full stage scores: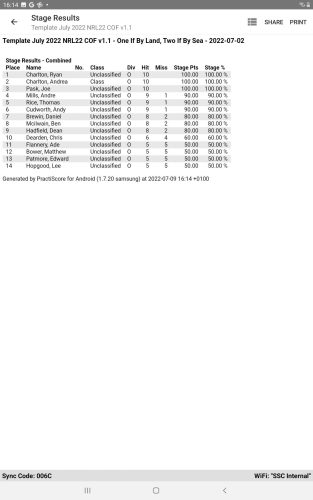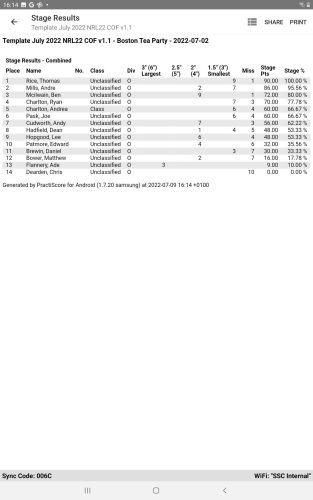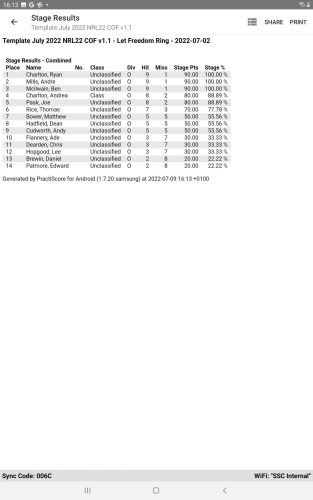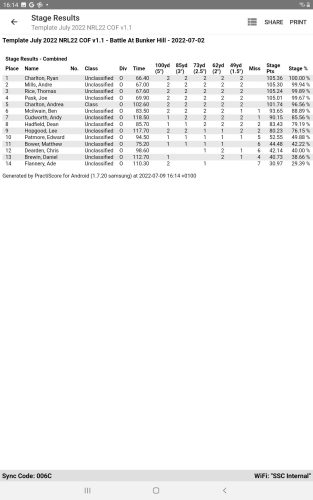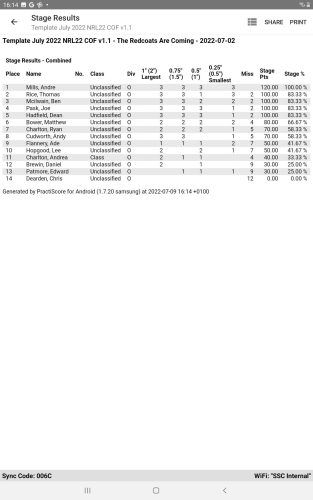 Of course the Highland Outdoors NRL22 Championship is a championship with each round scoring separately over 6 rounds. Shooters can drop their lowest scoring round with the best 5 scores to count to the final standings. A round win = 20 points with points accrued down to 20th place, 19, 18, 17 etc. So with three rounds now completed its time to look at the overall standings.
Andy Cudworth leads overall with 47 points from Lee Hopgood with 42 and Andre Mills with 40, but with Andre only having competed 2 rounds thus far compared to three each for Andy and Lee he looks to be a strong position going forward. Our leading lady, Andrea Charlton is holding a strong position on 28 points with only two rounds shot. Current rankings for everyone:
Andy Cudworth 47
Lee Hopgood 42
Andre Mills 40
Joe Pask 37
Tom Rice 36
Ryan Charlton 34
Ben McIlwain 33
Dean Hadfield 33
Andrea Charlton 28
Edward Patmore 27
John Ambler 26
Will Mansell 24
Will Bower 24
Lewis Cook 15
Tim Finley 15
Wayne Hemmings 12
Daniel Brewin 11
Robert Griffith 10
Ade Flannery 9
Chris Dearden 8
Oliver Griffiths 7
Neil Wheeler 6
Ben Griffiths 5
James Coates 4
Next round is on Saturday September 24th, plenty of spaces for morning or afternoon shoots. Details HERE
Our continued thanks to all the competitors for shooting safely and to Highland Outdoors for their prize table support.